The Grateful Ant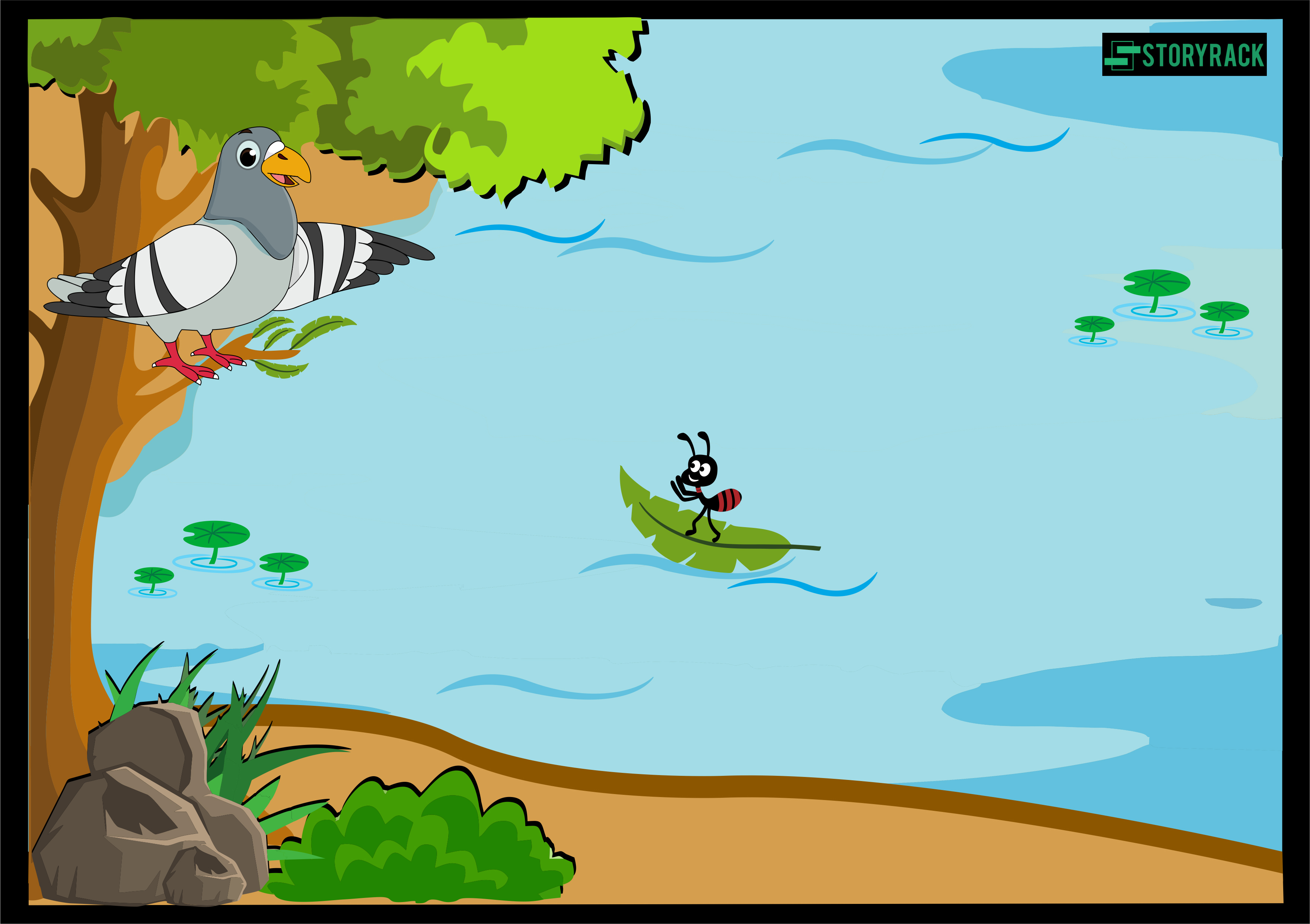 One day, an ant was to climb up the trunk of a tree. Suddenly a strong wind blew and pushed her into a near by stream. The small ant struggling in the cold water tried to reach the bank of the stream. A pigeon, who was sitting on the branch of the tree saw the poor ant. "Oh! Poor ant I must help her. He plucked a leaf from the branch and dropped it near the ant." The ant immediately climbed onto the leaf and reached the bank safely.
The ant climbed up the tree and went near the pigeon. Thank you dear friend, you have saved my life. "I am very grateful to you. I hope one day I could repay your debts." How can this tiny fellow help me? He flew away.
Days went by, one afternoon when the ant was carrying food to her home. He suddenly saw a pair of legs in front of her that belonged to a hunter. He was aiming his bow and arrow towards the tree. The ant was shocked to see the hunter aiming at the pigeon. She acted immediately with all her strength. She bit the leg of the hunter, the hunter missed his aim hearing the sound, the pigeon quickly flew away. Thus the clever ant was able to repay her debts.
NEVER UNDER ESTIMATE OTHERS.