The Bundle Of Sticks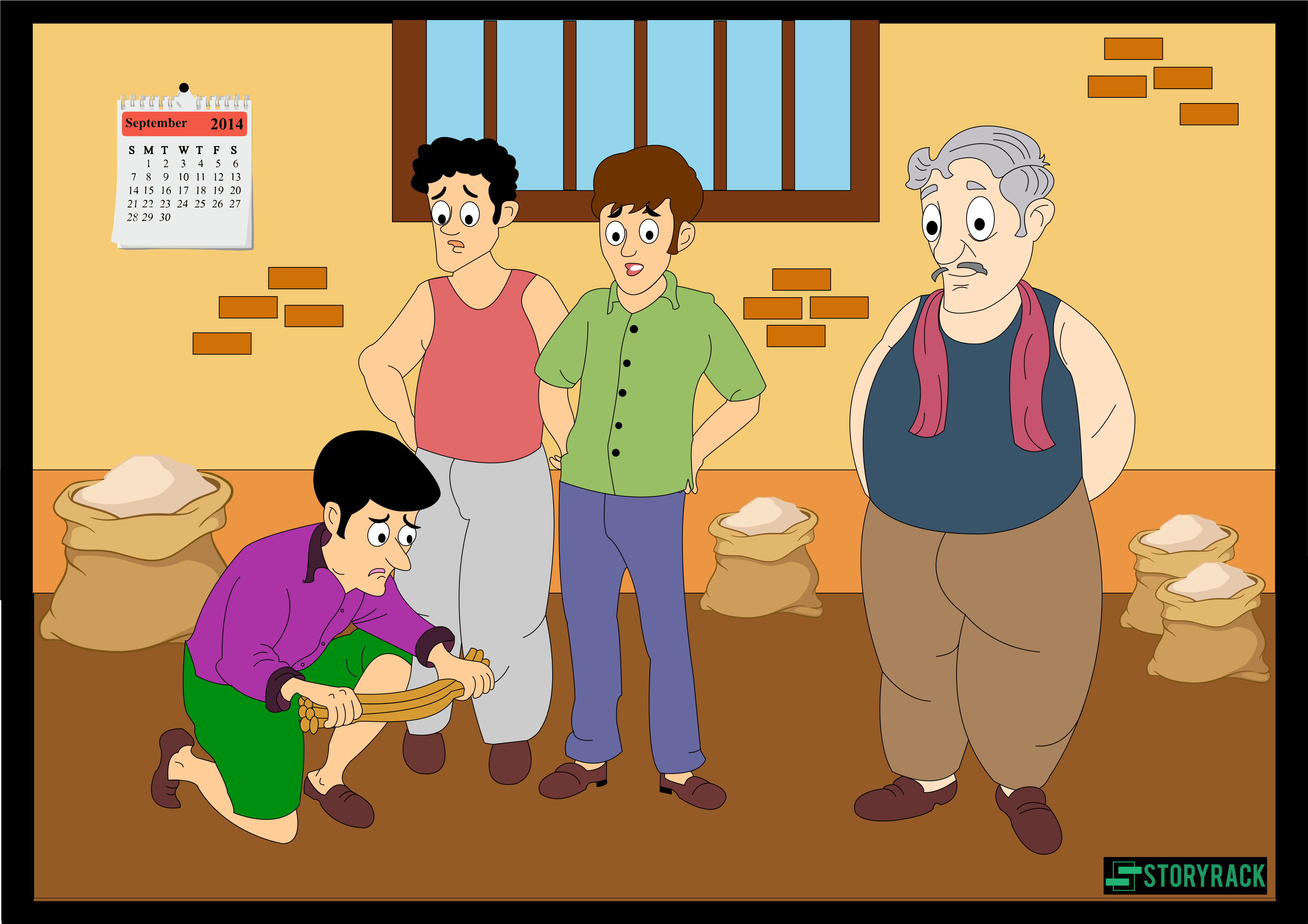 Once upon a time, there lived a farmer, who was so prosperous. Everyone said he must certainly be the happiest man in the village. He had three strong and handsome sons. But the farmer was not a happy man, because his sons were the quarrelsome lot.
One day, he had a plan. He brought a bundle of sticks and called his sons. He said each of his sons, in turn, pick up the bundle and see if you can break it. Each boy tried with all his strength but did not succeed. When they finally gave up. The farmer untied the bundle and gave them to break one by one. This, of course, they did with the greatest ease.
Elder son impatiently asked, why did you make me break these sticks for no reason? Father smiled gently and said, you are just like these sticks my sons. As long as you stay united you will be able to face all of your enemies. But if you are divided you will be broken as easily as these sticks. The three sons understood the wisdom in their father's words.
UNITED WE STAND AND DIVIDED WE FALL.