Tenali's first taste of sccess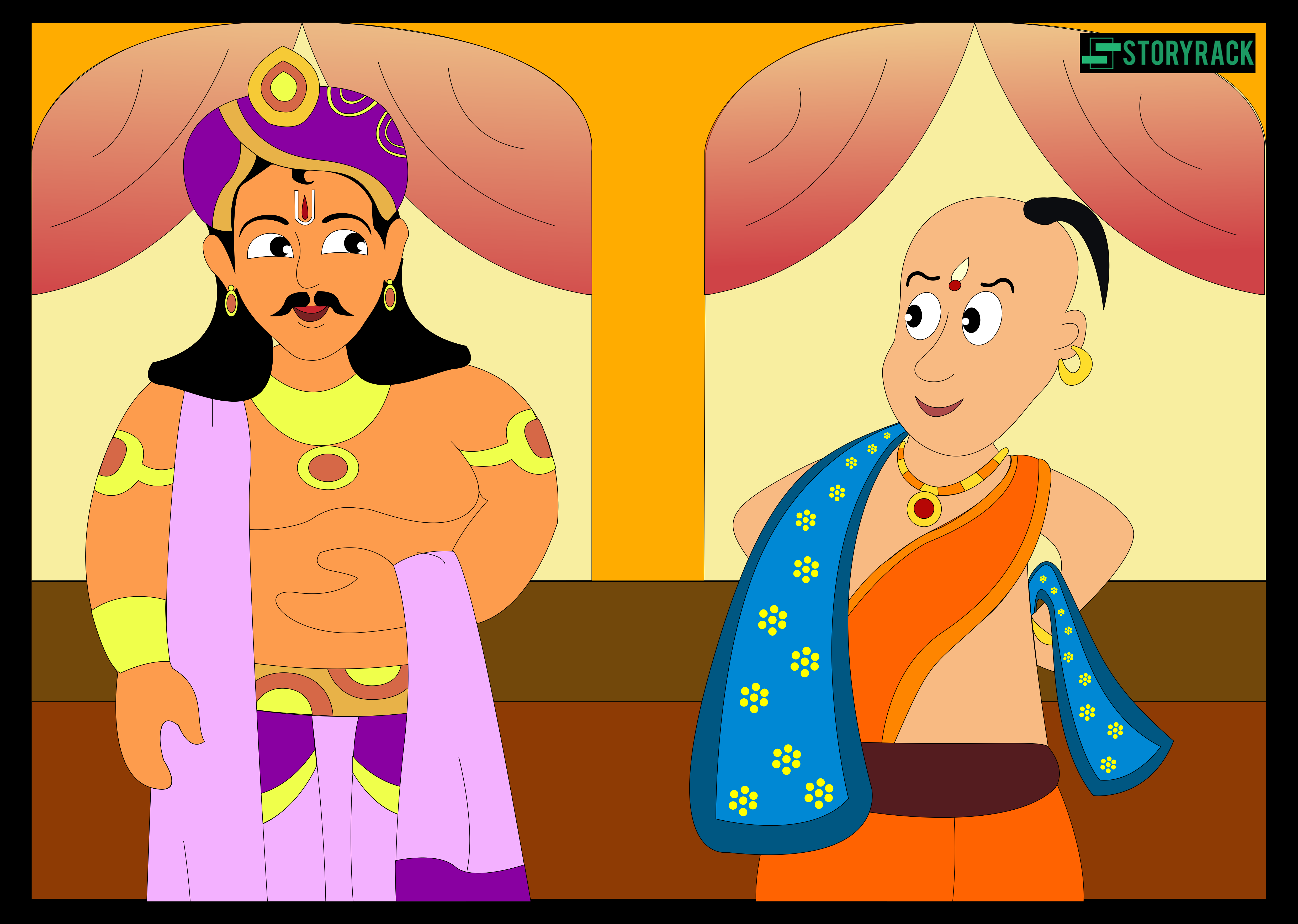 The Royal court of King Krishna DevaRaya of Vijaya Nagar, which was called the 'Bhuvana Vijayam', was extremely popular. Poests and scholars from all over the country wanted to have a place there. Tenali Rama, too, aspired to be a part of king Krishna Deva Raya's court. So, he approached the royal priest, Thathacharya and impressed him with his intellect and his skill at poetry.
On being promised to be introduced to the grat king, Tenali waited anxiously for the day to come but it didn't.
So, he decided to find his own way. Tenali approached an already notabla poet at King Krishna Deva Raya's court, Thimmana. Pleasantly surprised by his wit and spontaneity at poetry, Thimmana gifted Ramalinga, as he was otherwise called with an kashmiri shawl given to him by King Krishna Deva Raya.
The very next day, Ramalinga walked proudly into King Krishna Deva Raya's court draping the Kashmiri shawl around his shoulders. The king was shocked to see the shawl on Tenali's shoulders.
Where did you get that shawl from?" he asked.
"Your Majesty. Thimmana may have impressed you with his skill but I was fortunate enough to please him with my poetry. As a result,he rewarded me with this Kashmiri shawl."
Upon hearing this, King Krishna Deva Raya was greatly impressed. Tenali was quick witted, humorous and confident, and seeing this, the king offered him a seat at the Royal court. This marked the beginning of his successful career as a minister, poet and court-jester at the Vijaya Nagar Kingdom, where he woud later grow on to become one of the king's most trusted advisors.