Krishna, Gopis and Gopas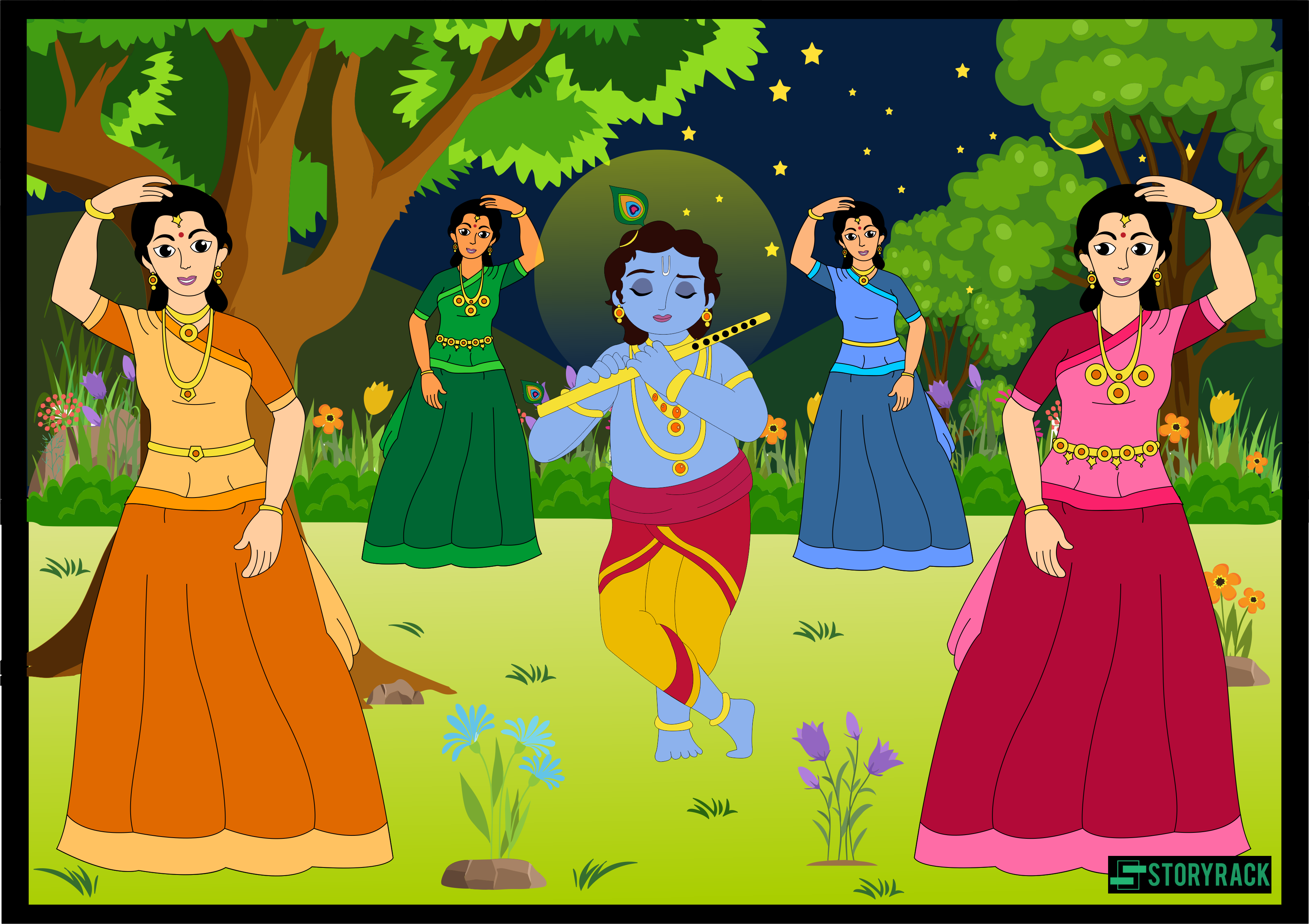 All the gopis were aware of Krishna's desire for butter. So they offered him butter. But in exchange they wanted him to dance for them. Krishna danced for their tunes and songs as an ordinary child although he was the controller of all the universes.
All the elderly gopas decided to leave Gokul as they saw that Gokul was always undergoing disturbances. They decided to go to Vrindavan. The next day they all departed along with their cows and calves in bullock carts. On the way, they rested in a place called Chatikara where they had their lunch and proceeded to Vrindavan.