Krishna as in three months old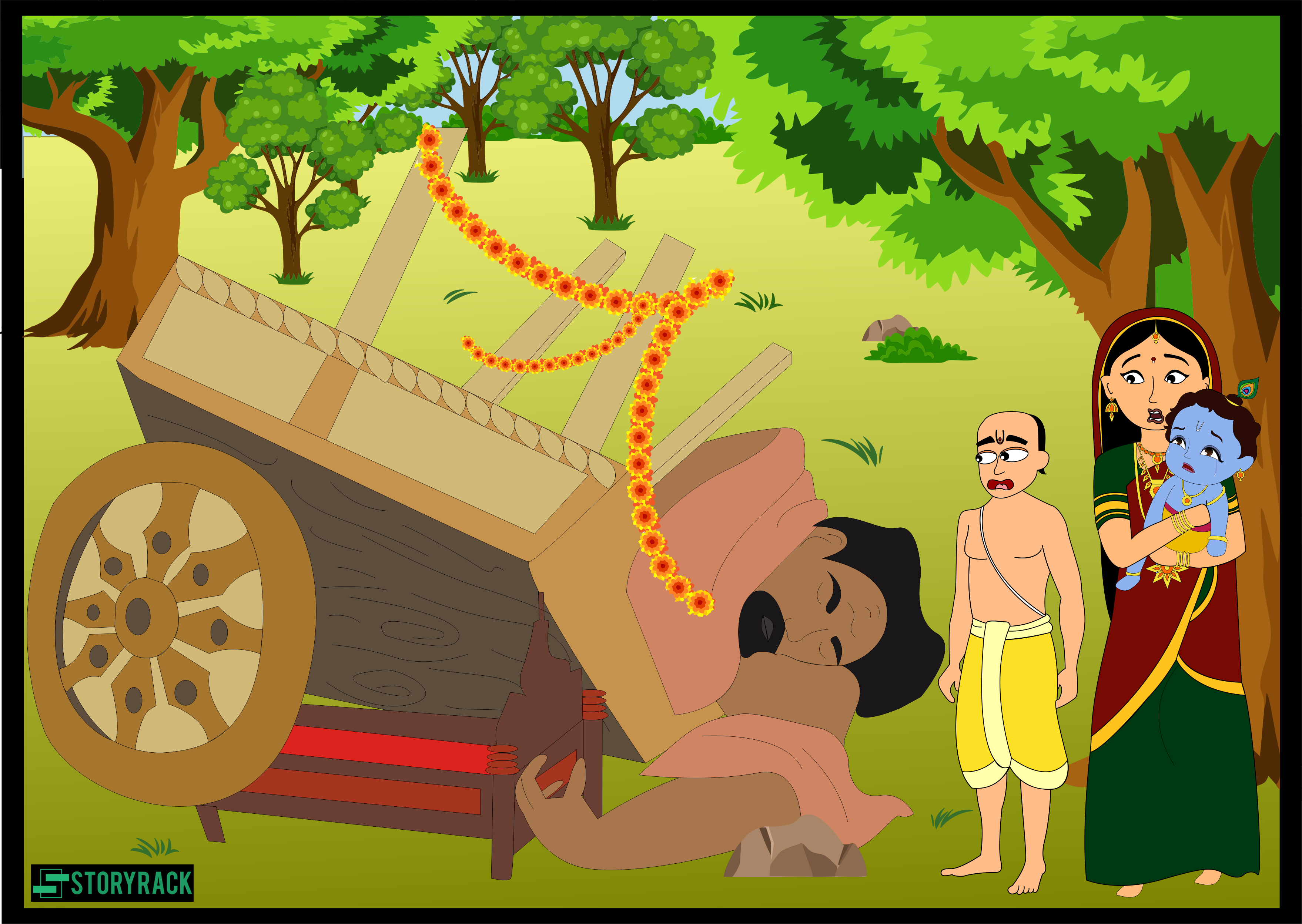 When Lord Krishna was three months old, mother Yashoda and Nanda Maharaja arranged for a nice celebration. All the residents of Vrindavana were invited. Yashoda placed baby Krishna underneath a hand-craft to sleep. But actually the whel of the cart was a demon called Sakatasura.
Baby Krishna being hungry, started crying. But mother could not hear him, as she was attending the guests. Krishna lfted his legs and kicked in anger. His feet touched the wheel of the cart and it collapsed with a big sound. The demon was crushed to death. All the people were wonderstruck seeing the wheel which was lying broken. Mother Yashoda rushed and carried her baby Krishna and hugged him.
Good will always prevail over evil.