Intelligent Fox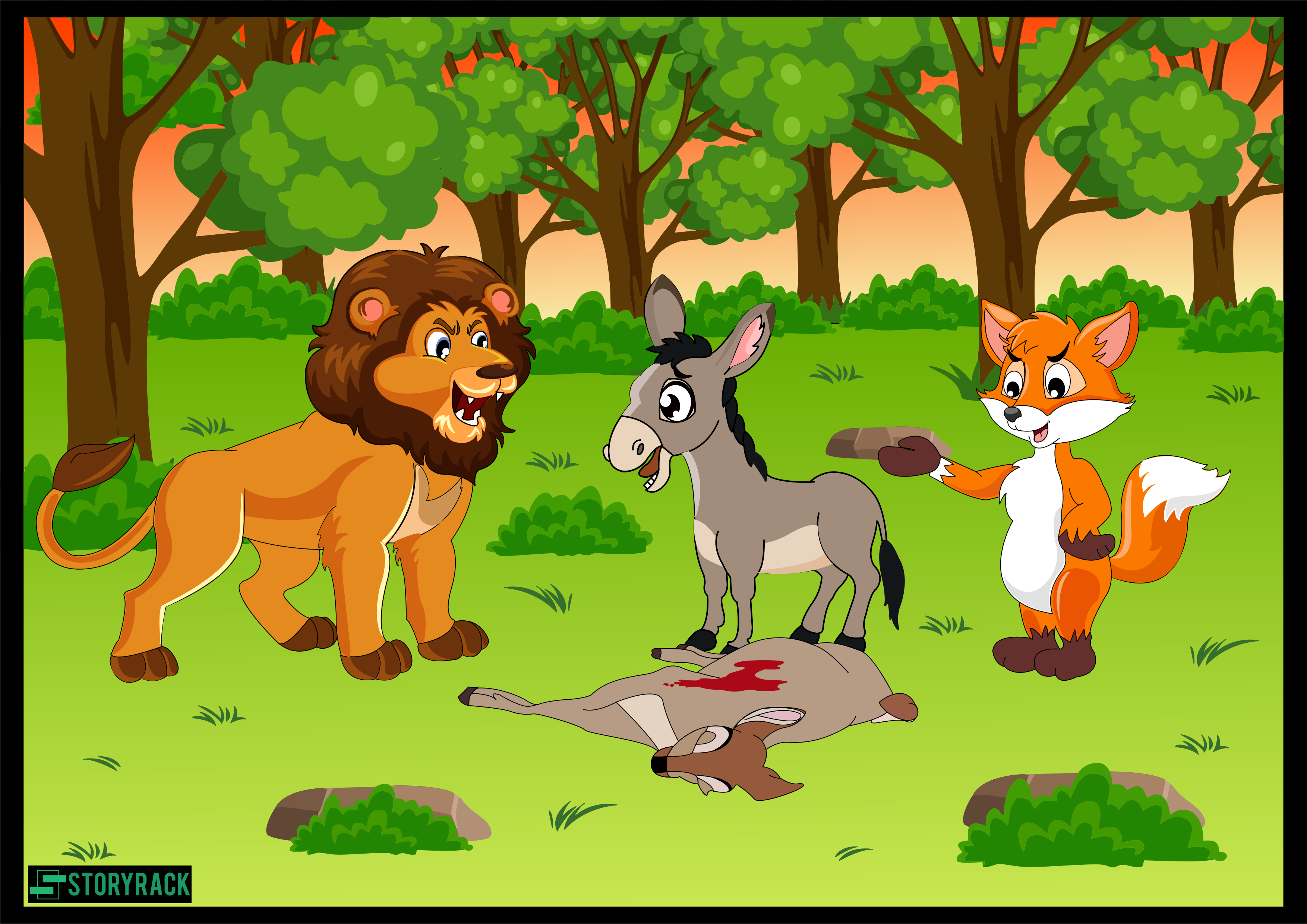 Once a lion, a donkey and a fox were best friends. Three of them planned to go for a hunting. It was decided that the three would be equal partners to whatever they hunted.
Suddenly, they saw a deer. The deer didn't smell any danger three of them harassed the poor deer. When the deer was tired. The lion attacked and killed him. The lion said to the donkey divide the deer into three parts. The donkey divided into three equal parts. Seeing this, the lion started roaring in anger. He attacked the donkey with his paws and teeth.
Then he said to the fox. Now, you take your share. The fox was cleverer. She left a big portion of the deer for the lion and took a small part for herself. The lion was very happy, he said you have left the right amount of portion for me. Really, you are very clever. Where did you learn this cleverness? The fox said seeing the fate of the donkey, I understood what was your desire. I learnt it from the donkey's foolishness. Very good.
WE SHOULD NOT ONLY LEARN FROM OUR OWN FAULTS, BUT FROM OTHER'S ALSO.