Krishna and Aghasura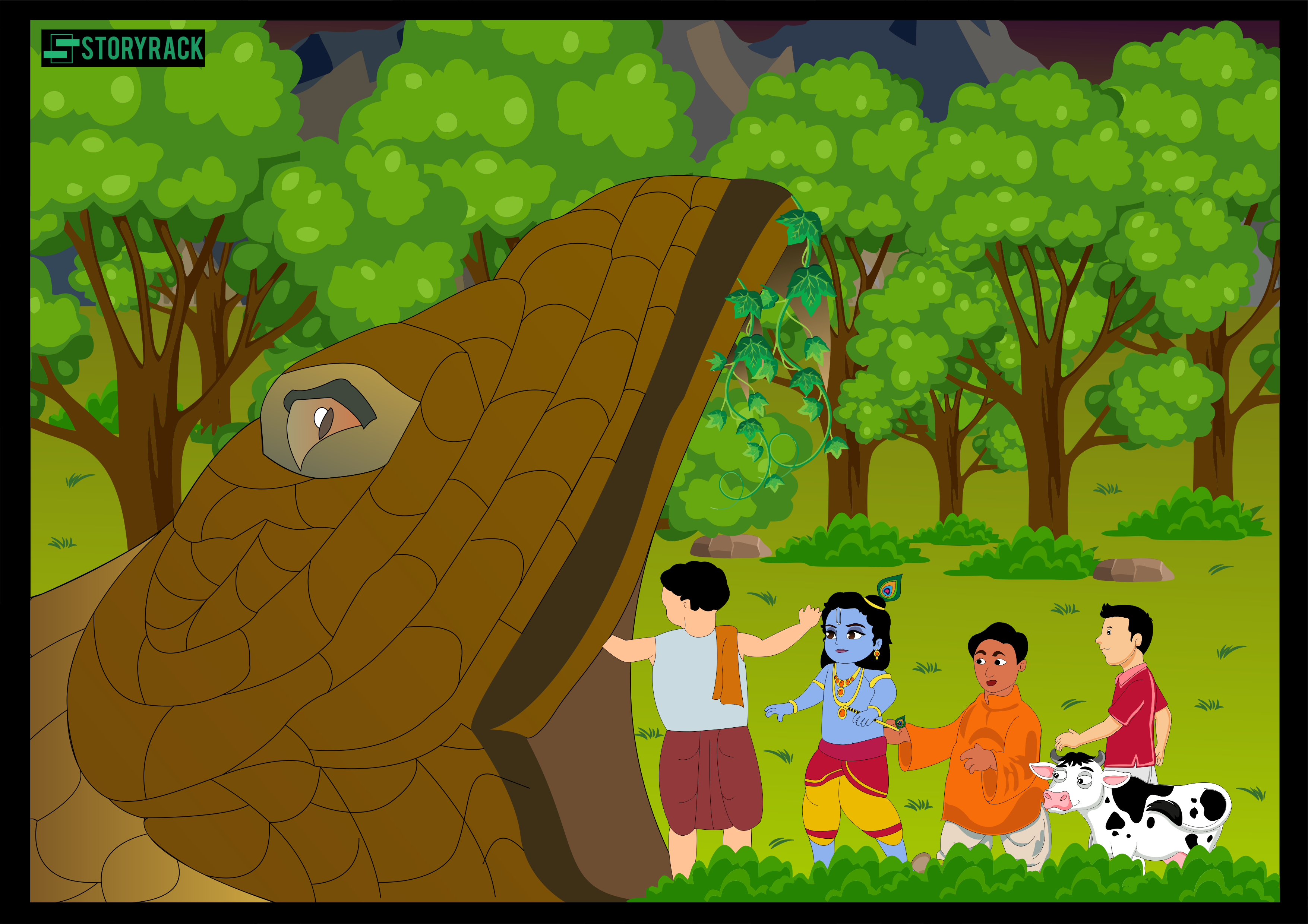 Aghasura was a dangerous demon sent by Kamsa to kill Krishna and his friends. Aghasura, with his mystic power assumed he shape of a very huge serpent and stretched his mouth wide open like a mountain cave.
While playing, all the cowherd boys, cows and calves entered the mouth of this demon serpent. At-last Krishna also entered into this cave-like mouth of the demon. Aghasura tried to smash Krishna and kill him. But Krishna expanded himself within the throat of the demon. He was suffocated and fell down dead. Then Krishna and all his friends came out of the mouth of Aghasura. The demigods showered flowers on Krishna and praised him.