Chandra Shekhar Azad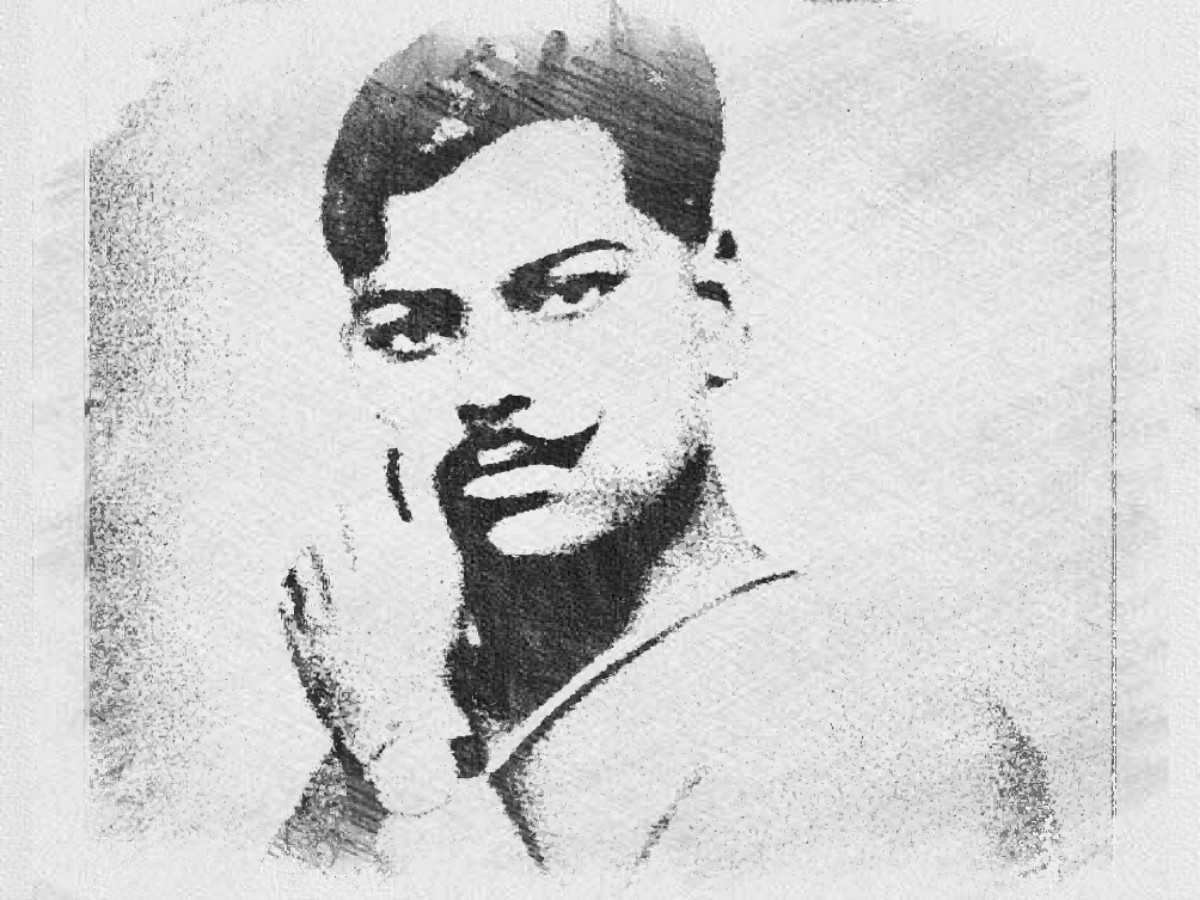 "For what is the flush of youth, if it is not of service to the motherland." – Chandrashekhar Azad
Chandra Shekhar Azad–The name itself creates a patriotic feel in everyone's heart.
Chandra Shekhar Azad was a great Indian freedom fighter. His fierce patriotism and courage inspired others of his generation to enter freedom struggle. Chandra Shekhar Azad was the mentor Bhagat Singh, another great freedom fighter, and along with Bhagat Singh he is considered as one of the greatest revolutionaries that India has produced.
Birth of Azad
The daring freedom fighter and fearless revolutionary chandrashekhar azad was born in the month of July 23 1906, in village Bavara now Allirajpur district of Madhya Pradesh, his mother name is Jagrani devi tiwari who is third wife of Sitaram tiwari. Azad mother wanted him to be a sanskrit scholar.
Childhood & Early Life
He received his early schooling in Bhavra. For higher studies he went to the Sanskrit Pathshala at Varanasi. He was fond of wandering and hunting with Bhil boys of his neighbourhood with bow and arrows. This was very much disliked by his orthodox father. Chandra Shekhar grew up with Bhils who inhabited the area and learnt wrestling, swimming along with archery. He was an ardent follower of Lord Hanuman from a young age. He practiced javelin throwing and developed an enviable physique. As a child Chandra shekhar was wayward and preferred outdoors. As a student he was average but once in Benares, he came in contact with several young nationalists. From a very young age he was a patriot and wished to do something for his motherland.
How Chandra shekhar Tiwarni changed to Chandra Shekhar Azad
Chandra Shekhar Azad was deeply troubled by the Jallianwala Bagh Massacre in Amritsar in 1919. In 1921, when Mahatma Gandhi launched Non-Cooperation movement, Chandra Shekhar Azad actively participated in revolutionary activities. He received his first punishment at the age of fifteen. Chandra Shekhar was caught while indulging in revolutionary activities. Chandra Shekhar Azad was sentenced to fifteen lashes. With each stroke of the whip the young Chandra Shekhar shouted "Bharat Mata Ki Jai". From then on Chandra Shekhar assumed the title of Azad and came to known as Chandra Shekhar Azad. Chandra Shekhar Azad vowed that he would never be arrested by the British police and would die as free man.
At the age of 15 he joined non cooperation movement launched by Mohandas karamchand Gandhi, for which he got arrested and produced in jail, when they asked his name he answered "My name is Azad," when they asked his father name he answered "swatantra", and he said his residence address as jail, he is an Indian revolutionary, he is popular with self taken name Azad means 'Free'.
Chandra shekhar Azad deeply moved by Jallianwala Bagh massacre
The turning point in his life came during the Jallianwala Bagh massacre in Amritsar in 1919. The incident left him shell-shocked and filled his heart with anger and hatred for English rulers.
Azad with other freedom fighters
In year 1922 Gandhi suspended non cooperation movement, and because of this suspension Azad became more aggressive and met young revolutionary Manmaathanath Guptha who introduced him to Ramprasad bismil whou formed Hindustan Republic Association, from then he became an active member of HRA and started to collect funds.
He was involved in incidents such as Kakori train robbery, assembly bomb incident and shooting of saunders at Lahore to avenge the killing of Lala Lajpat Rai. Azad became the most wanted freedom fighter for the British police and always on the police hit-list who wanted to desperately capture him dead or alive.
Azad was of the opinion that the Hindustan Socialist Republican Army had moved far ahead and that no purpose would be served by asking individuals to take to armed action. The time had come to pass on to mass revolutionary actions culminating in a socialist revolution. To achieve that, it was necessary to make a thorough study of the methods that were so successfully used by the Bolsheviks in Russia.
Aazad's last breath
On 27th February 1931, Chandra Shekhar Azad met his two friends at Alfred park. He was betrayed by his friend who was a British informer. The police surrounded the park and ordered Azad to surrender but Azad fought fearlessly and valiantly and killed three police men. He also got shot in the thigh. Later seeing no means to escape, he shot himself with his last bullet. Thus he kept his pledge of not being caught by the British. Alfred park where he became a martyr was renamed as Chandra Shekhar Azad park.
He is still a hero for millions of Indians. Let us salute the great freedom fighter Chandra Shekhar Azad.